Armalytix vs. incumbent verification services. Which one is for you?
What makes Armalytix different? Why should I use it instead of the existing verification services provided by credit bureaus and other incumbent services on the market?
These are questions we get asked quite a lot. Fair and reasonable questions, to which the answer is that Armalytix is more accurate, more secure and simpler to use. However, we would say that. Let's look in more detail at why we are confident that this is the case.
What we mean by verification
It is frequently a necessity, and always important, for many businesses to check and confirm the accuracy of information relating to personal, business and corporate bank accounts – this is what we mean by bank account verification. There are a number of reasons for this:
Financial crime – all financial services, professional services, real estate companies and betting companies are covered by financial crime regulations and will need to verify bank account details.
Fraud – most businesses will want to work hard to reduce fraud, not only to ensure the security of their business and clients but also to save money. For example, there are growing instances of invoice fraud, where criminals intervene in payment processes to get money redirected into their own accounts.
Ownership and control – for those moving larger amounts of money (in the UK set at £10,000 or over) or in a business that has a high risk of money laundering and fraud, not only verifying the details but proving the person or business you are dealing with has ownership and control of that bank account is critical.
How they work
The incumbent services verify on a best guess – based upon currently held, historical information. They rely on a set of data that the end customer has to provide – via the verifying business – that is then compared to the best data that can be found about that customer to provide a confidence level of accuracy. The process will vary slightly but generally follows the flow below: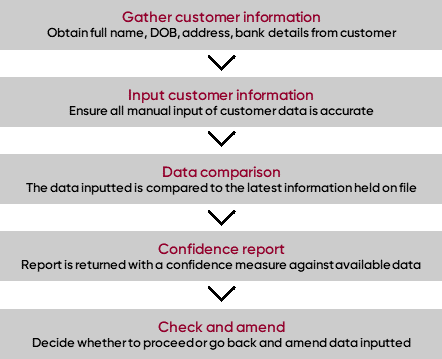 This has several disadvantages:
It requires time-consuming manual effort from both the company and the verifying business
Errors can be made in the data provided by the customer
Errors can be made by the person in the business who inputs this data
The resultant percentage match and therefore level of verification is based on historical data that may not be up to date or 100% accurate
The verification does not confirm ownership and control of the accounts
Armalytix works in a new, and better way. It is the end customer themselves who verifies their account information directly, at that moment, via their own bank. The information is therefore:
Completely accurate
Verified by the bank itself
Current at the time of verification
Proof that the customer has ownership and control of that account
This also removes the admin burden from the business and removes the chances of input errors on both sides. The Armalytix flow is below: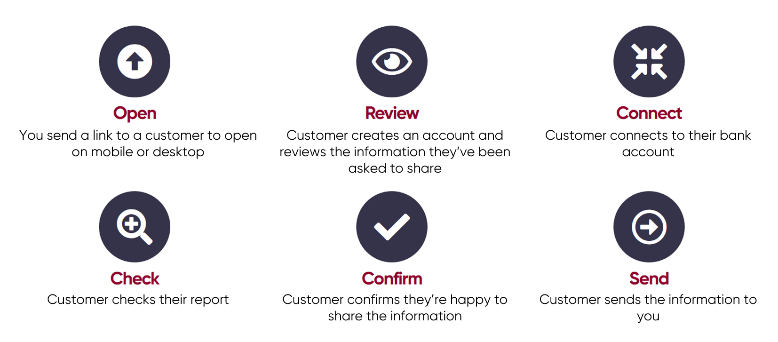 Features
Outside of the fundamental approach, let's also look at a comparison of the features available from Armalytix and the incumbent verification services: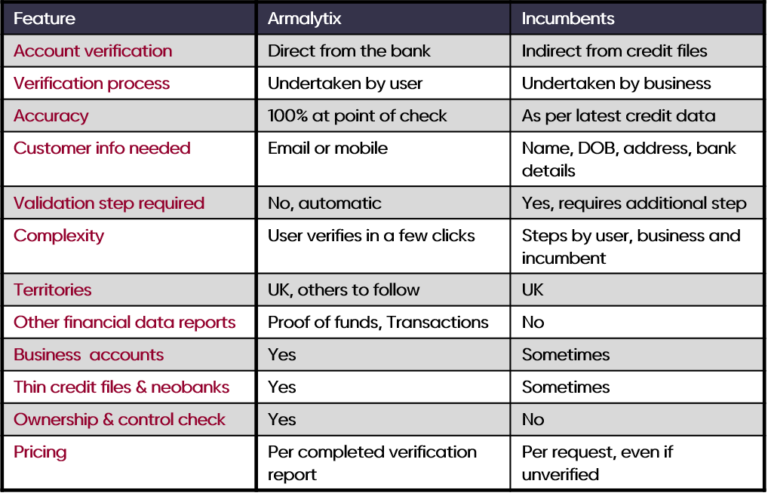 We have seen, therefore what makes Armalytix different. It is a simple, digital service built on the Open Banking technologies of the future:
It is more secure
It is more accurate
It proves ownership and control
It removes costly and time-consuming manual processes
It is more convenient
It is a better experience for your customers
It is adaptable and grows with your business needs
If you want to know more or you want to get started, get in touch.